This is the man who brought us the cell phone video footage from the Pulse bathrooms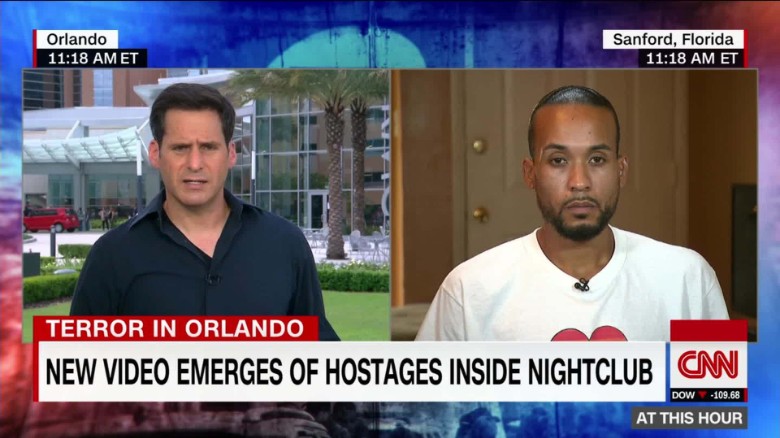 Miguel Angel Leiva was a stranger to Orlando, and was only in the city a week when he got shot at the Pulse night club. He is a welder from the Miami area, describing himself as a straight man with a girl friend.
According to Miguel Angel Leiva, the gunman shot him twice as he and other survivors fled through the busted holes in the Pulse night club walls. One bullet struck him in the shin and other struck him in parts unknown (I've read his foot somewhere). For reasons not yet properly explained, Leiva delayed in going to the hospital. Bumbling around on a shot up leg, maybe leg, he decided to eventually seek medical attention two days later on Monday, June 14. He realized then he was seriously injured.
Source:
https://www.youtube.com/watch?v=fJdpm5BI-So
He supposedly did not seek medical attention because he is a cancer survivor and is afraid of hospitals. Judging by his documented weight loss and gauntness over the last few years, his cancer claim seems valid.
Mr. Leiva has some incredible tales of surviving in the Pulse bathrooms. After police broke down the cinder block wall of the club after 5:00AM, he and the other survivors were freed in the ensuing chaos. Earlier, while in the bathrooms, Leiva claimed to have filmed grainy video of people clustered in a large bathroom stall.
"Footage from Leiva's phone shows them bunched together, trying to keep silent — but still crying. They held each other in an effort to provide comfort."
The video, like others that have emerged, showed the world that the shooting was real, despite the fact that his phone video (like others) actually showed nothing at all, and proved nothing. Any group of young people could have clustered in a handicap stall in the dark and made this insignificant video.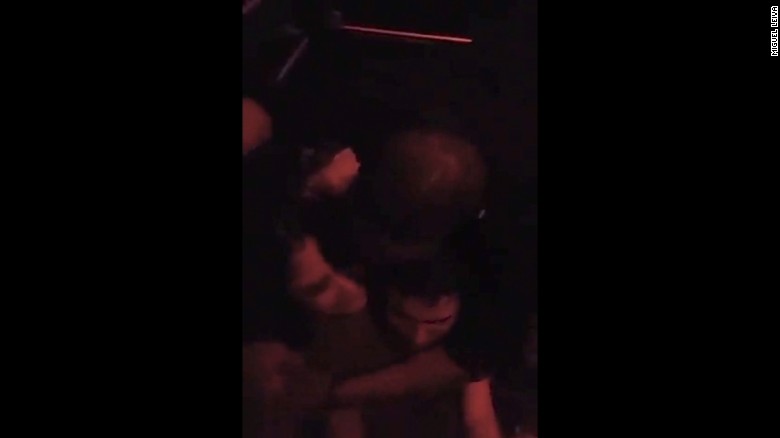 The media took a growing interest in Leiva after he gave his video to Orlando station Local 10, which then passed it on to everyone else. Here are some news articles featuring Mr. Leiva:
http://www.nydailynews.com/news/nationa ... -1.2675973
http://www.cnn.com/videos/us/2016/06/17 ... per-ac.cnn
http://www.local10.com/news/orlando-nig ... n-bathroom
http://www.dailymail.co.uk/news/article ... alive.html