Norman's hair is so hawt, it will blow this case wide open?
A Closer Look at Norman Casiano pt1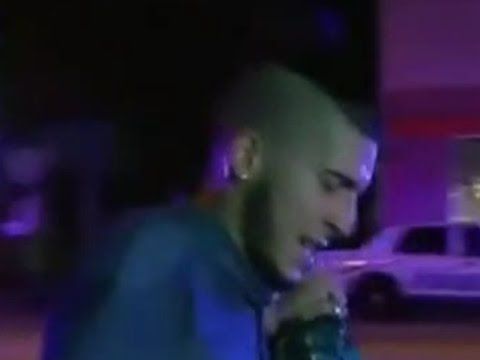 At first, Norman Casiano clearly said on camera that he was shot 4 times by the gunman. Then that count was reduced to 2. Fine, whatever. Let's say he's confused and he counted the entry and exit wounds as separate shots instead of 1. Hard to believe, but let's pretend. Next he said he was safely shuttled to a hospital bed at the Orlando Regional Medical Center by 3:00AM in the morning (more on that later). He was operated on and released the next day on the afternoon of June 13. His recovery was nothing less than astounding. He didn't rest much, however. Instead, starting on the afternoon of June 13, he volunteered to do a series of TV interviews. It started with local news in the hospital, then outside the hospital, and escalated to the point where he did several interviews with major networks. Over the next few days, he did several interviews.
Casiano was originally captured on film by Steven Fernandez on the night of the shooting. Or so we're led to believe. Fernandez was the videographer whom the police somehow tolerated to be within 100 meters of the live active shooter scene. The best primary documentation of the event, the 'Fernandez video' has crucial scenes of police men and wounded people reacting to the alleged emergency. Casiano was depicted in the video as a wounded man with funny hair and blood on the lower part of his shirt being taken down the street by a police officer and a female club-goer.
This video segment bothered me because something seemed really off, really out of place, but I couldn't put my finger on it. Now I know what looks so off. It's Casiano's hair. Or lack of hair, that is. In the Fernandez video, the sides of Casiano's head are closely shaven. So is his upper lip. He has no trace of a mustache and no stubble on the sides of his head.
I'll let the visuals lead the way from here on. Have patience and study the pics. We get to solve one mystery, and open a new can of beans.