So I'm taking this online graphic design course, and for one of my first assignments I made this photo composite: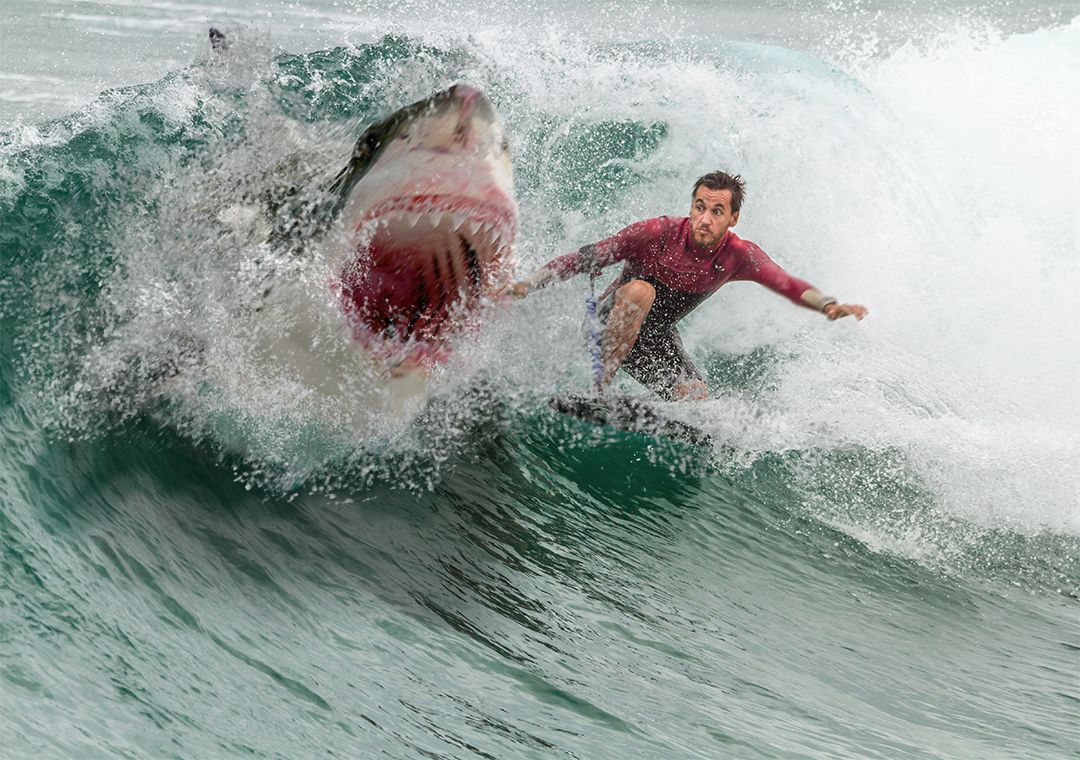 Here are the main two components:
The spray was painted in using a splash pattern brush, and I also used an image of a dorsal fin for the shark's fin breaking the crest of the wave. The shadows were mostly copies of the shark image with some painting in. And if you look really closely, you might be able to tell that the surfer's right hand is just a flipped copy of his left (since his actual right hand's position didn't work with the shark popping in on his right).
BTW, most of the guys in the class did surreal composites, but I decided I wanted to do one that came off as more real. It's not perfect, but I'm pretty happy with the results!